GALAPAGOS NATURAL HISTORY TOURS is a highly experienced tour agency run by trip specialists, authors and biologists GREG ESTES and THALIA GRANT. With a background of over 35 years researching in Galapagos and a professional resume of 25 years organizing educational tours, leading trips and working as consultants for universities, museums, zoos, photographers, film productions, friends and family and outdoor enthusiasts, we have unparalleled knowledge of the Galapagos Islands.
What We Offer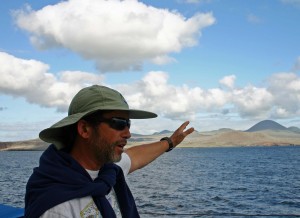 –Professional, personalized service in booking you on a quality tour suited to your individual needs.
–High-quality, active, educational tours led by renowned Galapagos naturalist Greg Estes .
– Custom-designed private charters for your group of 10 or more university students/ professors/alumni, photographers, film crew, birders, friends-and-family, or outdoor enthusiasts .
–Lodging and extension trips in Galapagos and on the Ecuadorian continent.
Most of our trips and charters are led by GREG ESTES, universally regarded as one of the foremost naturalist guides in Galapagos. University trained with an honours degree in Biology from the University of London, fluent in English, and with over 25 years experience leading trips in the islands Greg is also unique among Galapagos naturalist guides in having conducted and published valuable ecological and historical research in the islands. Check out Greg and Thalia's BIOGRAPHY.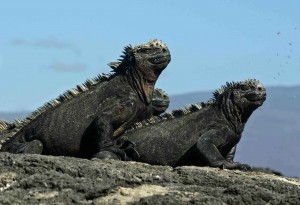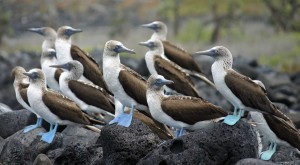 Check out our blog of highlights in the Galapagos Islands