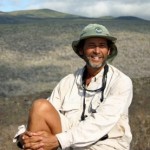 I am interested in joining Greg Estes on one of his pre-existing tours.
Check out the exciting trips that Greg is leading and contact us for details. This list is subject to change, so please ask us if Greg has added trips not listed here. The tours generally range between US$7500 and US$9500 per person. If you don't see the dates you would like or wish to book on a different kind of trip, click here and let us find you the perfect trip for your needs.
Note: Dates include international travel days.
2022
December 23-31 (2 spaces remaining)
December 30 2022-January 7 2023 (3 spaces remaining)
2023
January 7-14
January 21-28
February 11-18
February 18 – 25
February 25 – March 4
March 18-25
March 25 – April 1
April 22-29
May 13-20
May 20-27
June 3-10
July 8-15
July 29 – August 5
September 30 – October 7
October 14-21
October 21-28
November 11-18
November 25 – December 2
December 23-30
December 30 2023 – January 6 2024
2024
January 13-20
January 20-27
Testimonials (see Testimonials page for more)
We so greatly appreciate we had the good fortune to have you as our guide on this once-in-a-lifetime trip! Your sheer joy & enthusiasm is so infectious & joyful. Thank you!! Gwen and Jim Chesterfield, April 2017
Lorna and I feel very lucky to have had you as our guide to these remarkable islands. Our choice of tours and dates was dictated by other considerations, but, clearly, we stumbled into all kinds of good luck from lack of rain, seeing the saddleback tortoise, seeing the flamingos and so many other things that we might have missed, but mostly we feel grateful to have had you as our guide.  While other guides speak from what they learned in guide school, you spoke from the greater depth of decades of research experience in Galapagos, bringing a whole new dimension of knowledge to our trip.  We are grateful for the value you brought to our trip and our lives; it is beyond price. Bill and Lorna Moore, January 2016
Greg was unbelievably fantastic in every way. We have learned so much from our time with him. We are sure that he "made" this trip with all the knowledge and information about these wonderful islands he gladly shared. Again he and the crew will be forever remembered. Andrea Simpson, February 2015
Marilee and I had a fabulous time – a real landmark event in our lives thanks to your deep, insightful interpretation of the Galapagos and, as importantly, your clear love of what you do. Thanks so much. Doug and Marilee, May 2014
Marvelous trip – enjoyed it all – fantastic knowledge of the Natural History and stories of the Galapagos. Thank you so much! Linda and Doug, May 2013
I wanted to you let you know how much we enjoyed having you as our guide. Your knowledge, leadership, patience, humor and efficiency were terrific and truly made this trip a "trip of a lifetime". As we and others stated to you that you "set the bar very high" for any/all other guided trips in our future. I will highly recommend you … It is my honor to have gotten to know you on this trip. Thank you for a
most memorable time. Chris Straub, April 2012
Thanks for your extraordinary guidance that helped us so much to enjoy a lifetime experience!!! Manuel Monzon, August 2010
It is one great big thank you for an incredible trip!  I knew it was going to be pretty spectacular, but it far exceeded my expectations!  The entire "voyage" was so well organized and we couldn't have had a better guide. Greg's knowledge and stories were so appreciated.  I really felt we walked in Darwin's footsteps and I finally got to see so many organisms that I have only seen pictures of….not to mention an active volcano….tres cool! –Shona Ellis, May 2009
I don't know the words to thank you for making this trip so special for us all, both kids and adults.  We talked about it over and over.  And we all felt we had made such a great new friend….something certainly unexpected.  Lots of laughter also, I'd say!  It all just jelled perfectly.  And that snorkelling…WOW! -Susanne and Jimmer Lowell, RICHARD GERE trip. April 2009
Thanks again for the amazing and educational trip. My husband Lee and I had a blast, and will have those memories for the rest of our lives! -Jamie Engelking, January 2009
Greg Estes has been by far and away the best guide I've ever had. He has a great ability to impart his knowledge of the Galapagos, but also to regale us with interesting and entertaining anecdotal stories that enhance the experience. He has a knack for making everybody on the trip feel as if he were the most important person on the trip. I hope to return to the Galapagos on a future trip with more of my family. I would only do so if Greg Estes is the trip guide. -John Shively & Blythe Hartsook, January 2008
Read more testimonials from participants on Greg's past trips.
A Sample Galapagos Itinerary
Day 1  AM Private transfer to airport and depart for Baltra on Tame #191 at 7:30 AM, arriving at 10 AM local time. Transfer to the yacht and visit South Plaza Island. Highlights: sea lion colony, tropicbirds, cactus finches, land iguanas, Opuntia trees.
Day 2 Full day at Genovesa Island (Darwin Bay and Prince Philip Steps) with snorkelling and kayaking mid-day. Highlights: red-footed booby colony, Nazca booby colony, frigatebird colony, storm petrels, short-eared owls, marine iguanas, swallow-tailed gulls.
Day 3 AM visit to Punta Espinosa, Fernandina Island; PM visit to Tagus Cove on Isabela Island.  Highlights: Flightless cormorants, Galapagos penguins, hordes of the largest marine iguanas in Galapagos, blue-footed boobies, sea lions, sea turtles, spectacular geological formations. Fernandina is the largest pristine island in Galapagos.
Day 4 AM visit at Puerto Egas on Santiago Island with snorkelling; PM visit to Bartolome Island with snorkelling. Highlights: fur seal colony, shorebirds, Galapagos hawks, penguins, spectacular geological formations, brown pelicans, blue-footed boobies.
Day 5 Early morning visit to North Seymour Island; mid-morning hike and lunch in highlands of Santa Cruz Island; afternoon visit to the Charles Darwin Research Station with time to visit and shop in the coastal town of Puerto Ayora. Highlights: land iguanas, sea lions, frigatebirds, blue-footed boobies, Galapagos tortoises, vermillion flycatchers, tree finches including the woodpecker finch, native Scalesia forest, learning about captive breeding program for tortoises and land iguanas.
Day 6 Full day visit to Floreana Island, visiting Punta Cormorant and Post Office Bay, with snorkelling mid-day at Devil's Crown Islet. Highlights: turtle beach, rays, flamingos, black-necked stilts, sea lions, volcanic cinder cones, flycatchers, yellow warblers, Darwin finches, Floreana lava lizard, 19th century post office barrel.
Day 7 Full day visit on Española Island, visiting Gardner Bay and Punta Suarez, with snorkelling and kayaking at Gardner Bay. Highlights: Waved albatross, blue-footed boobies, Nazca boobies, swallow-tailed gulls, colorful marine iguanas, largest lava lizards in Galapagos, curious mockingbirds, long white beach. High degree of endemism.
Day 8 Disembark after breakfast and transfer to the Baltra airport for  check-in to your flight, TAME #190, departing 11AM and arriving in Quito at 3:15PM. Private transfer in Quito.