Join one of Greg's Trips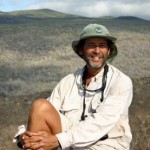 I am interested in joining Greg Estes on one of his pre-existing tours.
Check out the exciting trips that Greg is leading and contact us for details. This list is subject to change, so please ask us if Greg has added trips not listed here. The tours generally range between US$5900 and US$8000 per person. If you don't see the dates you would like or wish to book on a different kind of trip, click here and let us find you the perfect trip for your needs.
Note: Dates include international travel days.
2016
December 1-11
December 8-18
December 22-January 1, 2017
December 29-January 8, 2017 Only 4 spaces remaining!
2017
January 26-February 5
February 2-12
February 16-26
February 23-March 5
March 23-April 2
April 6-16
April 13-23
May 18-28 PRIVATE CHARTER
May 25-June 4 PRIVATE CHARTER
June 15-25
July 6-16
July 13-23
August 03-13
August 11-21
December 21-31
December 28 2017-January 07 2018
More 2017 trips TBA.
Testimonials
I don't know the words to thank you for making this trip so special for us all, both kids and adults.  We talked about it over and over.  And we all felt we had made such a great new friend….something certainly unexpected.  Lots of laughter also, I'd say!  It all just jelled perfectly.  And that snorkelling…WOW! -Susanne and Jimmer Lowell, RICHARD GERE trip. April 2009
Thanks again for the amazing and educational trip. My husband Lee and I had a blast, and will have those memories for the rest of our lives! -Jamie Engelking, January 2009
Greg Estes has been by far and away the best guide I've ever had. He has a great ability to impart his knowledge of the Galapagos, but also to regale us with interesting and entertaining anecdotal stories that enhance the experience. He has a knack for making everybody on the trip feel as if he were the most important person on the trip. I hope to return to the Galapagos on a future trip with more of my family. I would only do so if Greg Estes is the trip guide. -John Shively & Blythe Hartsook, January 2008
Read more testimonials from participants on Greg's past trips.
A Sample Galapagos Itinerary
Day 1  AM Private transfer to airport and depart for Baltra on Tame #191 at 7:30 AM, arriving at 10 AM local time. Transfer to the yacht and visit South Plaza Island. Highlights: sea lion colony, tropicbirds, cactus finches, land iguanas, Opuntia trees.
Day 2 Full day at Genovesa Island (Darwin Bay and Prince Philip Steps) with snorkelling and kayaking mid-day. Highlights: red-footed booby colony, Nazca booby colony, frigatebird colony, storm petrels, short-eared owls, marine iguanas, swallow-tailed gulls.
Day 3 AM visit to Punta Espinosa, Fernandina Island; PM visit to Tagus Cove on Isabela Island.  Highlights: Flightless cormorants, Galapagos penguins, hordes of the largest marine iguanas in Galapagos, blue-footed boobies, sea lions, sea turtles, spectacular geological formations. Fernandina is the largest pristine island in Galapagos.
Day 4 AM visit at Puerto Egas on Santiago Island with snorkelling; PM visit to Bartolome Island with snorkelling. Highlights: fur seal colony, shorebirds, Galapagos hawks, penguins, spectacular geological formations, brown pelicans, blue-footed boobies.
Day 5 Early morning visit to North Seymour Island; mid-morning hike and lunch in highlands of Santa Cruz Island; afternoon visit to the Charles Darwin Research Station with time to visit and shop in the coastal town of Puerto Ayora. Highlights: land iguanas, sea lions, frigatebirds, blue-footed boobies, Galapagos tortoises, vermillion flycatchers, tree finches including the woodpecker finch, native Scalesia forest, learning about captive breeding program for tortoises and land iguanas.
Day 6 Full day visit to Floreana Island, visiting Punta Cormorant and Post Office Bay, with snorkelling mid-day at Devil's Crown Islet. Highlights: turtle beach, rays, flamingos, black-necked stilts, sea lions, volcanic cinder cones, flycatchers, yellow warblers, Darwin finches, Floreana lava lizard, 19th century post office barrel.
Day 7 Full day visit on Española Island, visiting Gardner Bay and Punta Suarez, with snorkelling and kayaking at Gardner Bay. Highlights: Waved albatross, blue-footed boobies, Nazca boobies, swallow-tailed gulls, colorful marine iguanas, largest lava lizards in Galapagos, curious mockingbirds, long white beach. High degree of endemism.
Day 8 Disembark after breakfast and transfer to the Baltra airport for  check-in to your flight, TAME #190, departing 11AM and arriving in Quito at 3:15PM. Private transfer in Quito.